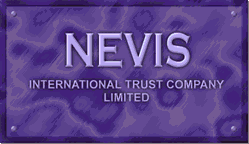 NEVIS' BACKGROUND
Nevis and St. Kitts were discovered by Columbus in 1493 and settled by the English in 1625. For 200 years their considerable sugar production made them one of the richest spots on earth. They remained British colonies until they gained their independence in 1983, as the Federation of St Kitts and Nevis. The legal system is based on English common law. It is a part of the West Indies court system with the British Privy Council being the court of last resort. English is the official language of Nevis and St. Kitts. Both Nevis and St. Kitts boast modern public utilities including communications systems. Both the Federation Government and the locally elected Assemblies are based on the British parliamentary system. The Prime Minister of St.Kitts and Nevis holds a position similar to the Prime Minister of Canada, while the Premier of Nevis holds a position similar to a US State Governor or a Premier of a Canadian province. Nevis and St. Kitts are vigorous, conservative democracies and have an excellent education system with a literacy rate of 96%, the highest in the Western Hemisphere. The Freedom Foundation (in the United States) has declared the Federation of St. Kitts and Nevis as one of the 10 most free nations in the World. Nevis and St. Kitts are located about 250 miles southeast of Puerto Rico in the Leeward Islands group of the Lesser Antilles. The Federation of St. Kitts and Nevis is one of eight island governments using the Eastern Caribbean dollar ($EC). It is pegged to the US dollar at a fixed rate of $US 1.00 to $EC 2.70. That rate of exchange has remained constant for over 20 years, and all eight participating Governments must agree on any change in currency value. It is a very stable currency.

COMPANY, TRUST AND LLC ORDINANCES
THE NEVIS BUSINESS CORPORATION ORDINANCE, 1984
The Nevis Business Corporation Ordinance is considered by many international attorneys to be the most flexible corporate statute available from any offshore center. Corporation Ordinance features:
Based upon British and US company law
Strict confidentiality of beneficial ownership
Total tax exemption and no exchange controls
No financial or annual reports required to be filed
Corporate entities may act as Director, Officers or Shareholders
No residency requirement for Directors, Officers or Shareholders
Principle records and office may be located outside of Nevis

THE NEVIS INTERNATIONAL EXEMPT TRUST ORDINANCE, 1994
The Nevis Exempt Trust Ordinance contains asset protection provisions considered to be among the best in the world by trust and estate planning experts worldwide. Trusts are a widely used structure providing for the protection of assets from the claims of third parties. Benefits include:
Trustees must adhere to strict confidentiality rules
Creditors must establish Burden of Proof of intent to defraud
Commencement of any legal action requires posting of US $25,000 bond
Flexible choice of law provisions
Taxation and exchange controls exemption
The Rule against Perpetuities does not apply
Trust cannot be invalidated by foreign heirship rules
Any legal challenges must be made within one year of settlement

THE NEVIS LIMITED LIABILITY COMPANY ORDINANCE, 1995
The Nevis Limited Liability Ordinance has made Nevis an important offshore domicile for attorneys who use limited liability companies. Benefits include:
Anonymity of Ownership, Management & Assets
Exemption from Tax and Exchange Controls
No Financial or Annual Reports Required to be Filed
Single Member LLC Recognized
Flexible Ownership & Management Structure
No Residency Requirements








© 1998 NEVIS INTERNATIONAL TRUST COMPANY, LTD.